MOVING
&

STORAGE
made easy
Get a Quick Estimate
Select options below
2
which day would you
like to move?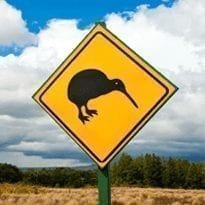 Proudly NZ Owned & Operated
Auckland Movers is proud to be New Zealand owned and operated, and the team have been helping people and their families move around New Zealand for over 30 years.
With our fleet of purpose built furniture removal trucks and experienced moving team, we can handle every furniture removal from single items to seven bedroom houses and corporate relocations. We operate across Auckland and to or from any North Island destination. So free call us today for a no obligation estimate.
I would like to thank you for helping our move go so smoothly the other day, the two guys were fantastic, things couldn't have gone better, even having to move large couches around tight difficult entrance ways was not a problem. I would recommend Auckland movers to anyone moving and know that you will be the first people I will call when I have to move again.
Jonny Kennedy
Despite the wet weather, the service was impeccable and both men carried out their duties in a friendly and professional manner. I would not hesitate to recommend Auckland Movers to friends and family.
Leigh Flavelle
The move went very smoothly, big thank you to Auckland Movers for great service!
John Harwood